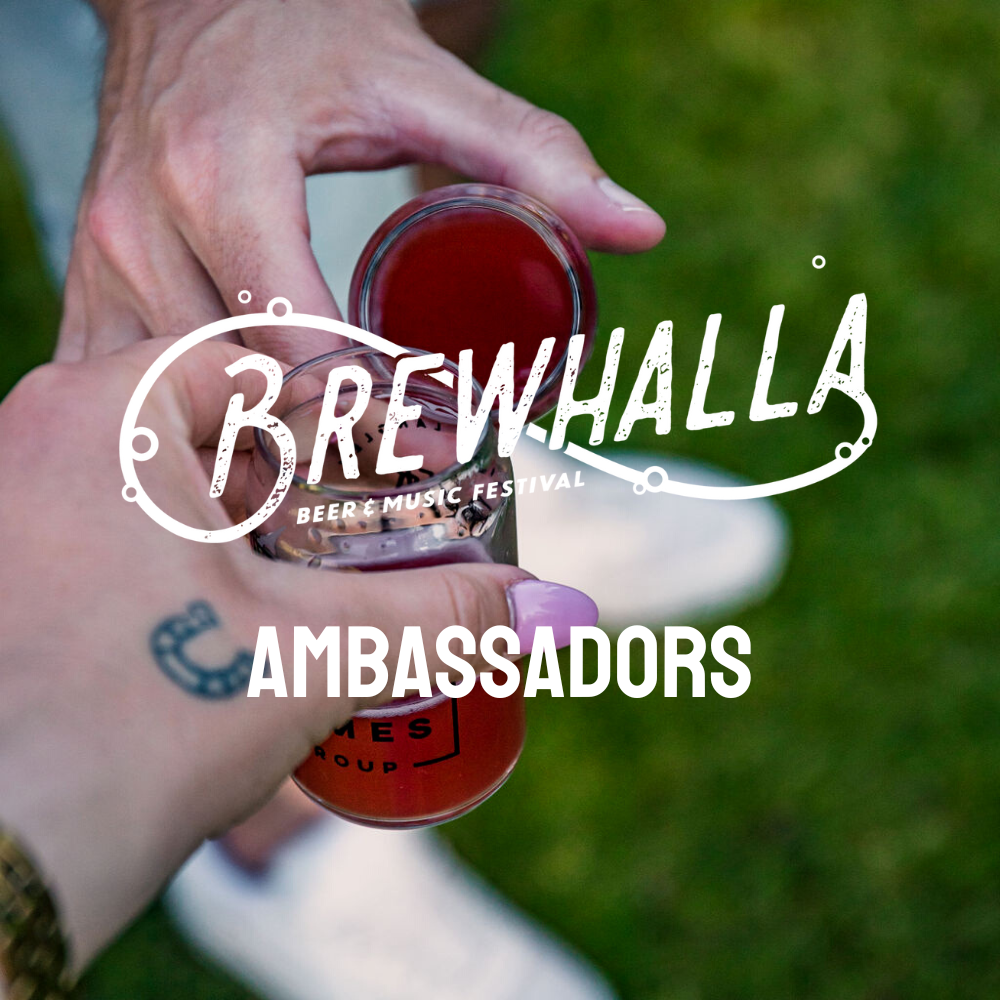 Become an ambassador!
Brewhalla Ambassadors are a group of craft beer and music enthusiasts wanting to help share the excitement of Brewhalla Beer & Music Festival events. If you are selected as an Ambassador, you'll be given early access to Brewhalla announcements, special perks, and a unique, customized, event ticket link for each event that will get you different rewards when the next sales tier is reached.
What's next?
We'll be connecting you with photos and messaging to use to help spread the word about Brewhalla events, and include with your unique ticket link. Feel free to create your own custom content that works with your own brand and audience though! Our Ambassador Lead will be in touch when you reach a new tier, and in advance of each Brewhalla to provide detailed instructions of how to access the Friends of the Festival Zone, and front of the line access if you qualify. We can't wait to cheers tiny beers with you at future Brewhalla's!